MICO VAPING KIT adopts a classic resin design on the device where the unique multicolored fluid lines look like abstract oil paintings, possessing a stylish and elegant high-gloss finish.
Powered by a built-in 700mAh lithium battery, MICO is sufficient for you to enjoy vaping all day along. There are two pods included in this kit, one pod with 0.8Ω mesh coil and one pod with1.0Ω regular coil which can offer superb MTL vaping experience;
both of them have 1.7ml capacity, and you can drip your favorite e-liquid into them. Besides, one lanyard is attached in the kit for both decorative purpose and portability. Enjoy MICO, at any time of a day
7 COLORS AVAILABLE
EXCLUSIVE COLORS
MICO VAPING KIT INCLUDES
MICO VAPING KIT 's EXCEPTIONAL DESIGN
This compact and exquisite MICO is perfect for holding in the palm of your hand with delicate texture and soft touch, especially the classic resin patterns on the two sides are a feast to your eyes. MICO is available of 7 colors to match your own personal preference.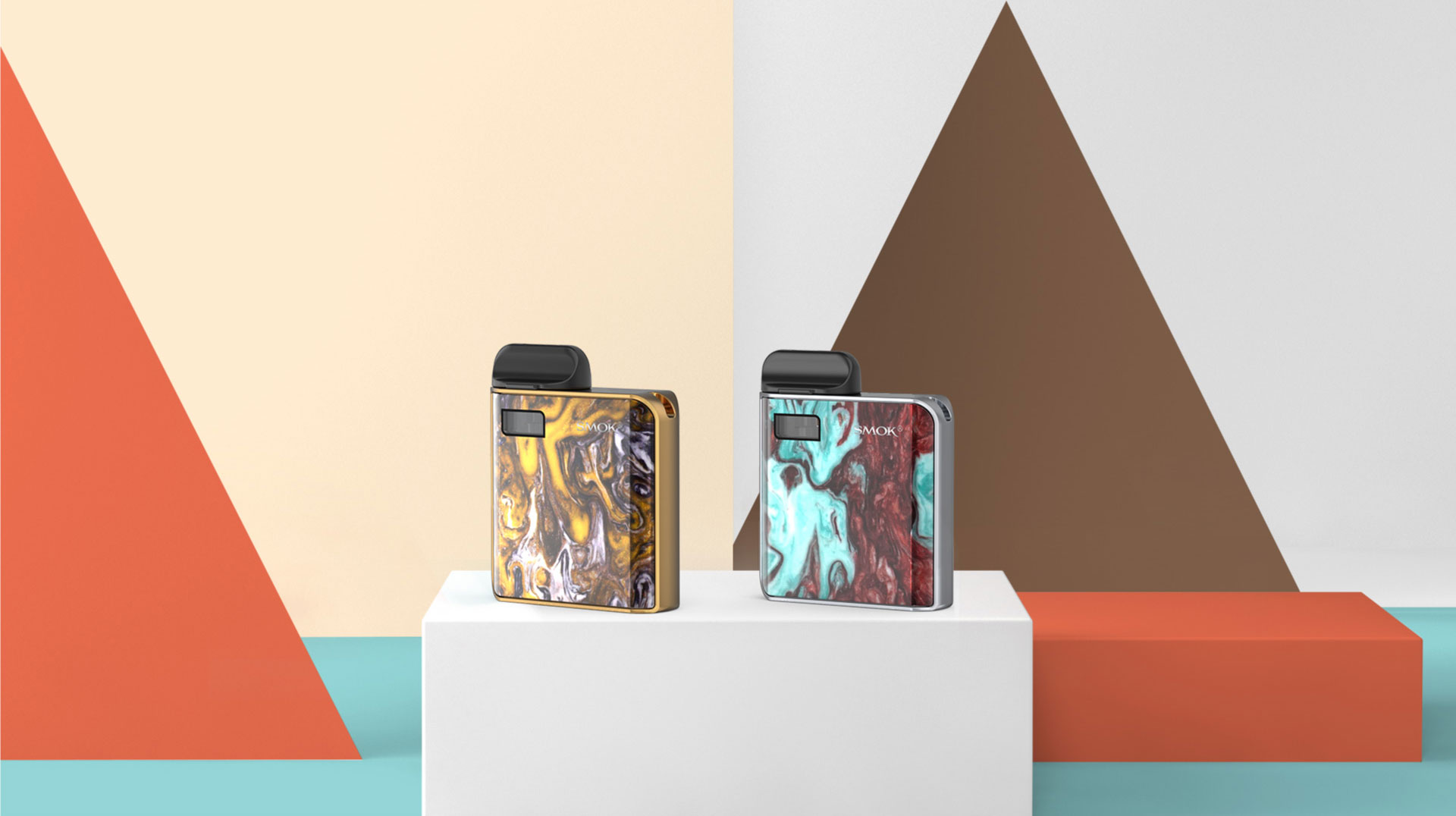 SPECIFICATIONS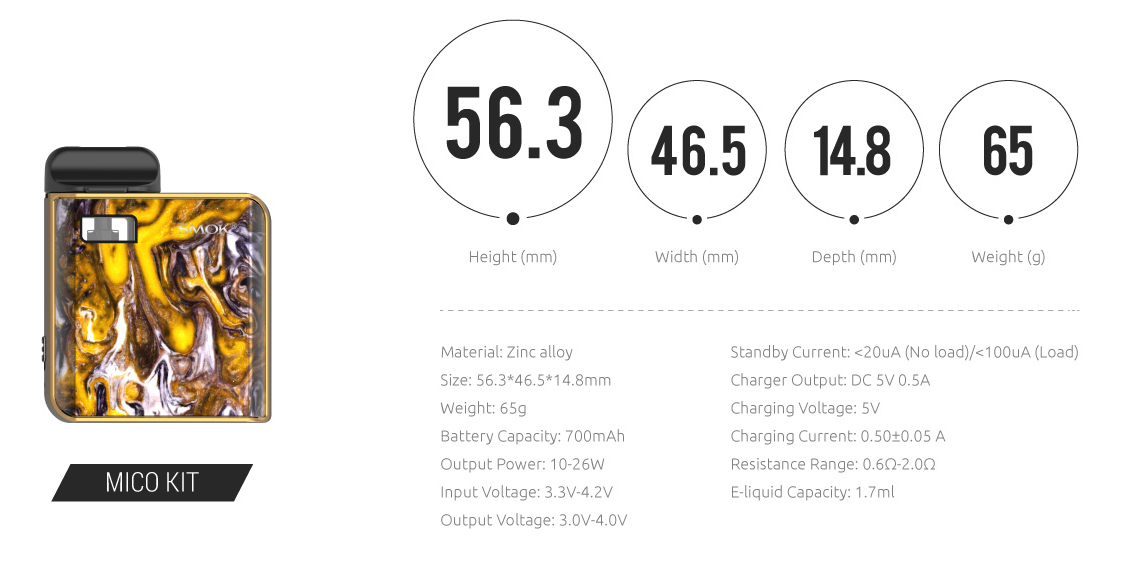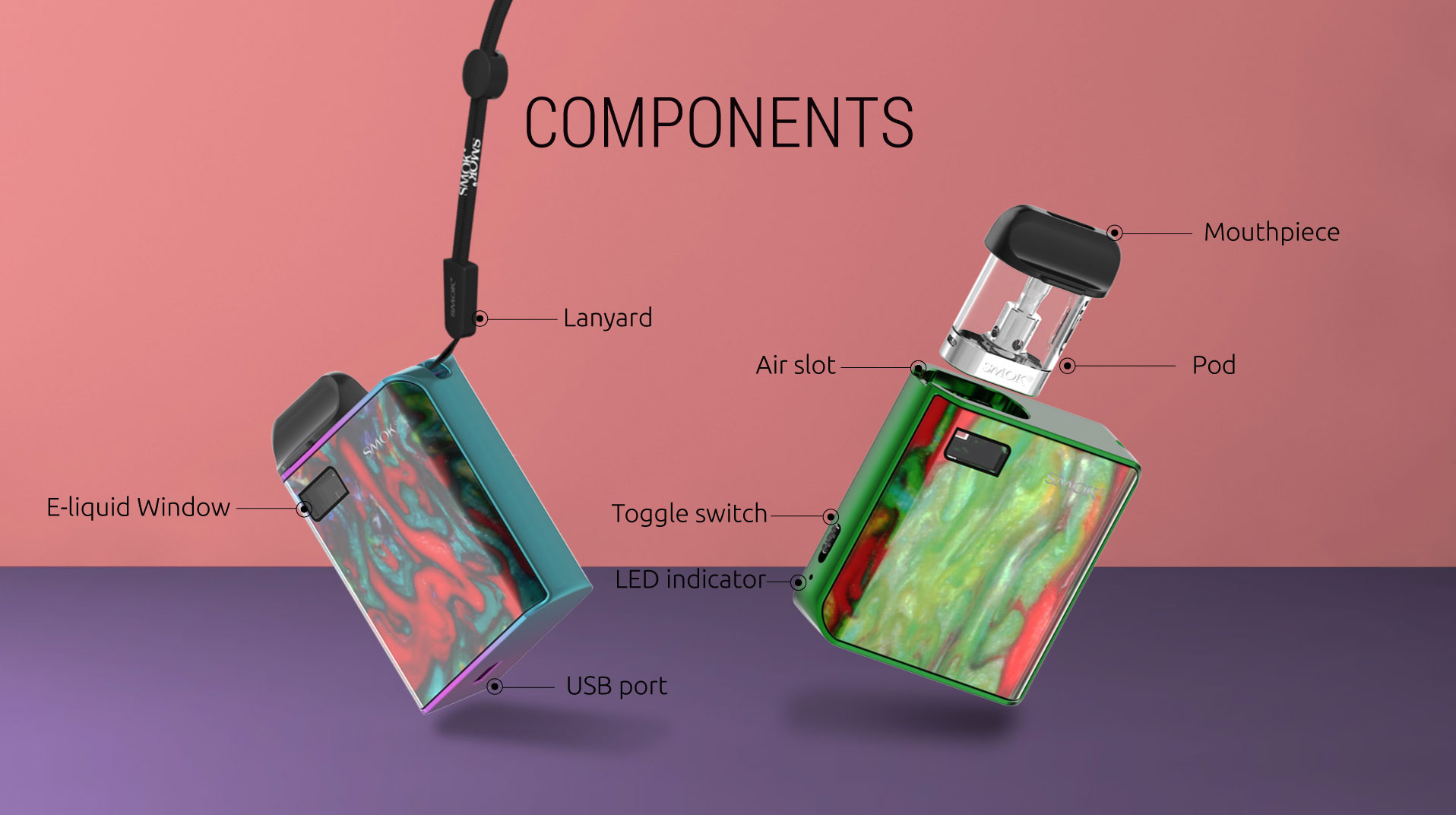 POCKET SIZE. CARRY IT WITH EASE.
MICO is available in 7 color options to match your everyday wear, measuring 56.3mm by 46.5mm by 14.8mm, which is small enough to be put in the pocket.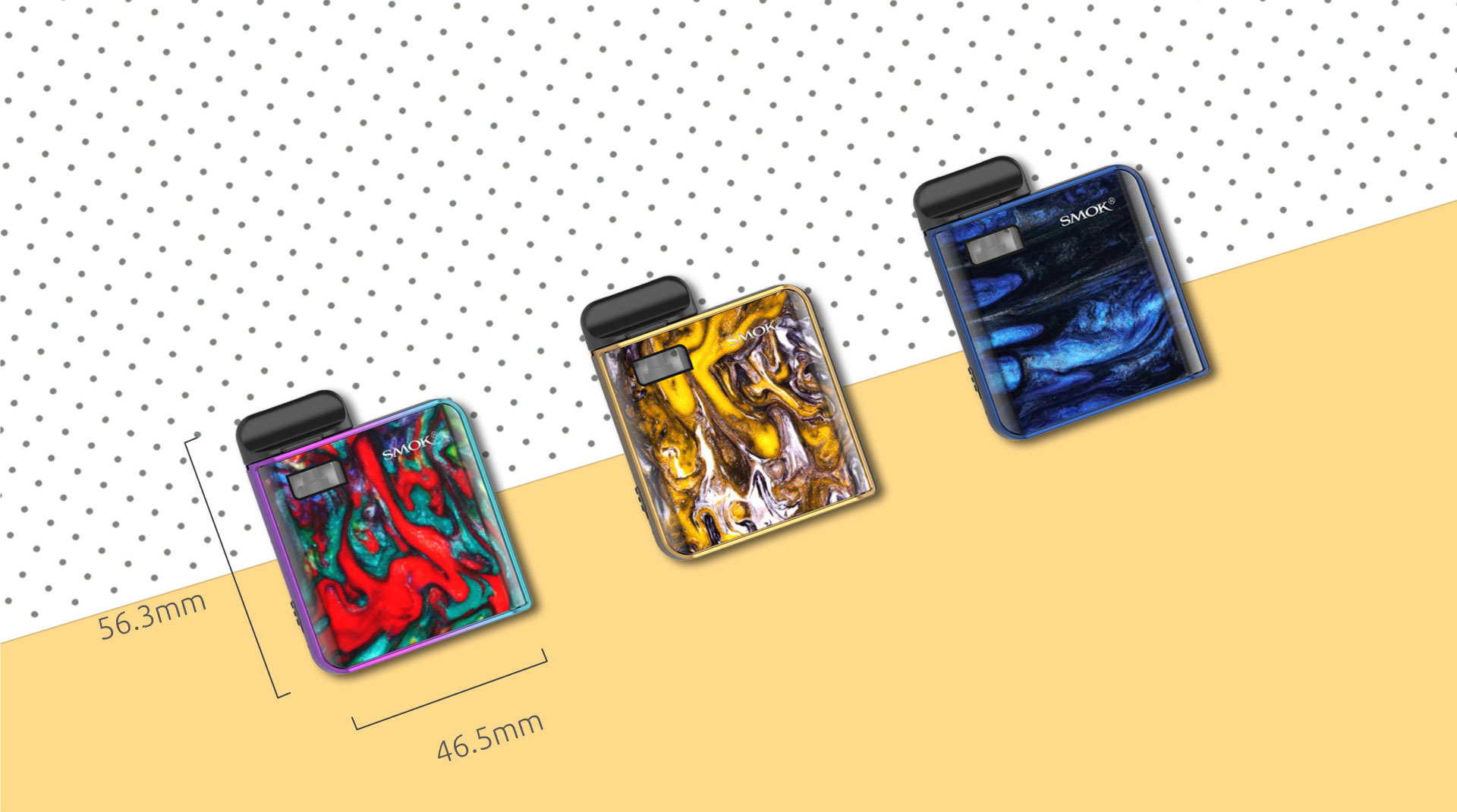 ERGONOMICALLY DESIGNED MOUTHPIECE
MICO's mouthpiece is ergonomically designed that is best fit for your mouth to provide more comfortable vaping experience.